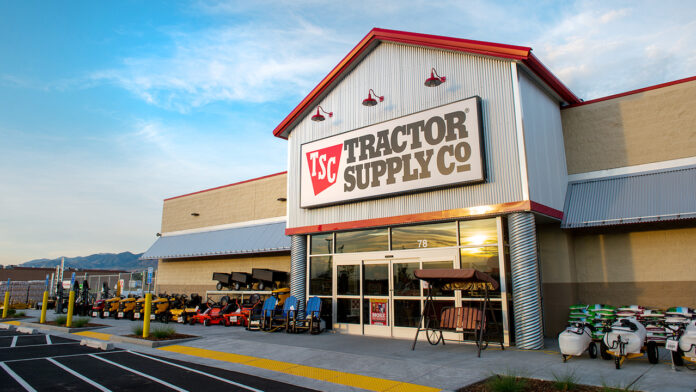 BRENTWOOD, Tenn. — Tractor Supply Company recognized its top vendor partners at the company's annual partnership conference held on July 19, 2021. Each company was selected based on dedication, partnership, and focus in providing the products needed to support the individual lifestyle of Tractor Supply's customers.
Purina Animal Nutrition, offering a portfolio of complete feeds, supplements, premixes, ingredients, and specialty technologies for the livestock and lifestyle animal markets, was named Vendor Partner of the Year for sales growth, innovation and overall support of Tractor Supply and its customers.
"The Vendor Partner of the Year award is a testament to the passion and commitment of our suppliers in providing quality products, services and experiences to our customers, while growing our mutual business. We honor Purina Animal Nutrition and our Partner of the Year award winners for being instrumental in our success and growth during these unprecedented times. We extend our appreciation to all our vendors for their support of our customers and their passion for the Out Here lifestyle," said Seth Estep, Tractor Supply's executive vice president, chief merchandising officer.
In addition to the Vendor Partner of the Year Award, Tractor Supply recognized the following Partners of the Year for each of its merchandising divisions and other areas:
Merchandising Division Vendor Partner of the Year:
Clothing & Gift: Pepsi
Companion Animal: Summma
Large Animal & Fencing: MAT Holdings, Inc.
OmniChannel: The Toro Company
Seasonal & Agricultural: Coleman Powersports
Truck, Tool & Hardware: Champion Power Equipment
Other Awards:
Exclusive Brand Partner of the Year: C.O. Lynch Enterprises, Inc.
Innovation Partner of the Year: The Boltz Group
Rookie of the Year: Columbia Sportswear Company
Service Provider of the Year: Asurion
Supply Chain Partner of the Year: Mid America Pet Food