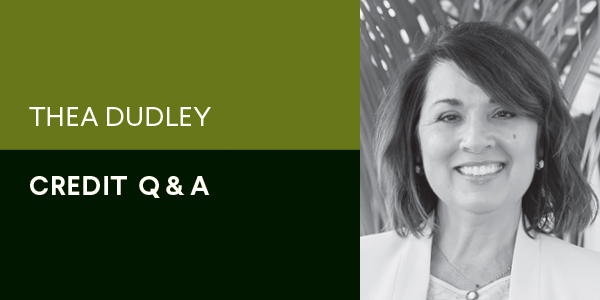 Dear Thea,
I have been wrestling around for quite a few years on how to handle certain customers who refuse to pay or ignore finance charges that accrue on their account. I have no real procedure set in place, so I handle it on a case-by-case basis. I do not necessarily want to be the strong arm of the law and alienate my customers but I also do not want them to take advantage of me. Do you have recommended procedures on how to handle these situations? I appreciate your advice and any suggestions you may have that will help me be more consistent with this issue.
— Finance Fun in San Francisco
Dear Finance Fun,
"Where I come from, we don't shoot horses when they get ornery; we tame 'em." That quote is from John Wayne's character in the 1932 movie "Ride Him, Cowboy". The plot of the movie is John's character is going to save a horse that is on trial for murder by taming it. Now, I do love me some John Wayne westerns, but seriously, a horse on trial for murder? Everyone knows it is always the rider's fault.
The message, however, works for us in this situation. "We don't send customers letters they will ignore when they become ornery; we educate them." A little patience goes a long way. I have always viewed finance charges as a tool that can be leveraged for a chance to have a conversation with my customer.
I love the line, "We don't pay service charges." Well, you don't pay your account on time either, which is how you got the finance charge, so what exactly do you do? By the way, most people do not find my piquant wit amusing when it is used on them.
If it is the same chronic customers on your list (and from your email I am assuming it is) then take a global look at the account. Tap into your sales reps' knowledge of the account. How does this customer do business? What business segments do they work with? Are they contract based, government, homeowner? What types of projects make up their work?
The information you discover may tell you the account was set up to fail from the beginning. They may have projects that pay in 45-60 days and will NEVER be able to make a 30-day term.
Once you have a little insight, call the accounts payable person or the owner. Ask them flat out what is keeping them from paying on time. Do they need job accounts set up? Are they all AIA billing so this is jamming them up? There's no substitute for a direct conversation with your customer to find a way to set the account up for success moving forward.
If they are non-responsive or if they respond but more like the classic "We don't pay service charges," then you have a few choices:
How valuable is this customer? It may be a business decision to just remove the charges. Everyone acknowledges they are never going to pay them, so just turn them off, accept it, and opt out of the madness.
Put the account on Hard Hold until they pay the finance charges (seems extreme but really depends on the circumstances. If you have to, you have to).
Offer a solution of splitting the charges with them but moving forward, they need to get that bill paid on time. You can do a "one time" absorb the charges, but moving forward let's get our poop in a group and get this paid on time.
I am not a big fan of the snail mail, but I do follow up the conversation with an email recap. That way we both have a historical record of what went down, and no one had to ride herd over anyone to get it done.
With more than 30 years of credit management experience in the LBM industry, Thea Dudley consults with companies on a wide range of credit and financial management issues. Contact Thea at theadudley@charter.net