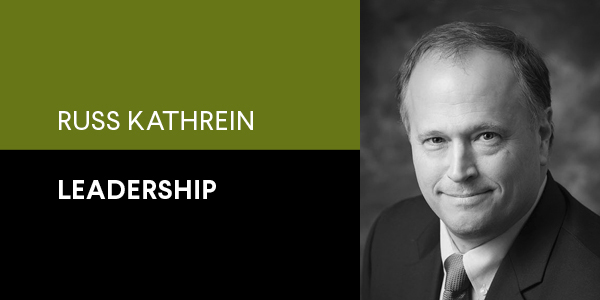 As a leader, you are often asked to make decisions that not everyone will agree with. It's hoped that your key people will weigh in with their opinions and input in private while the subject is being debated. But then when the decision is finalized, everyone will "stack hands" and publicly agree with the decision. This is how it's supposed to work in a well-functioning team.
Yet leaders with a forceful personality can often feel that they are inviting input when, in fact, they are stifling it. They may create this situation over time by listening to input, but not really hearing it. Or they may overwhelm any dissenting opinions until their people just feel it's not worth offering their opinion anymore. Then, when the leaders are met with silence, they interpret this as agreement.
Hans Christen Andersen wrote a folktale called The Emperor's New Clothes. It's about a vain emperor who spent lavishly on his wardrobe. Some opportunistic salespeople came to him and claimed they could make him clothes that only smart people would see. To anyone stupid, the clothes would be invisible. The result was that the emperor was parading around naked in his "new clothes," while his people did not want to say anything for fear of being thought foolish or branded incompetent. The whole plot was not exposed until a child, who did not know he would be thought foolish, cried out that the emperor was naked.
The reason this story resonates with me is because I had something similar happen with a team I had previously led. We had a program that I was passionate about. I thought it was different and set our company apart. We had a team that ran the program and reviewed it on an annual basis, but I was deeply involved and always looking for ways to improve and change it. When a career opportunity came that would require me to leave the team, we were in the middle of our annual review of the program. We were contemplating some tweaks, but I really thought we were at the point where we were going to be seeing some real dividends.
Not long after I departed, I was surprised to learn that my former team had chosen to change the program, and not just a little. They basically did a 180-degree turn and went in a different direction. At first, I was somewhat mad that they had changed a program I had been so passionate about. But then I realized that it was out of my hands and well within their discretion and responsibilities. Once I got past that emotion, the really troubling question that came to me was how this team could have come to such a quick agreement on changing the program if they had agreed with my prior decisions about the program.
The answer was obvious. They didn't agree with me about the program. They had just kept their mouths shut. So now I had to take a hard look at what actions or behaviors I may have taken that kept the people on my team from speaking up. Was my invitation for feedback viewed as insincere? Did I talk down any dissenting opinions or alternative proposals? Did my actions make someone feel foolish if they expressed their point of view? In what other decisions that we made as a team did I interpret their silence as agreement?
Could the same thing be happening to you with your team? Are you truly soliciting feedback from your team or is this merely viewed as a perfunctory action on your part? Is your personality so strong that people keep quiet out of fear or intimidation? Do you ask for input in a style that matches the personality of your team members? These are all things that you should periodically check about your leadership style. The flip side is to look at your team members.
Are they truly supporting your decisions once out in public? Do they give support to you at decision time, but then verbalize dissent in private to others? Are your team members strong enough to be willing to speak their opinion, or have you put in place people who have learned to just go along?
It's a balancing act between your behavior and that of your team members. What is important is that you decisively take action using the best information available with the constructive input from your team, and that you don't one day find out that all along you were standing around naked and nobody spoke up.
Russ Kathrein is with the LBM Division of Do it Best Corp. based in Fort Wayne, Indiana.